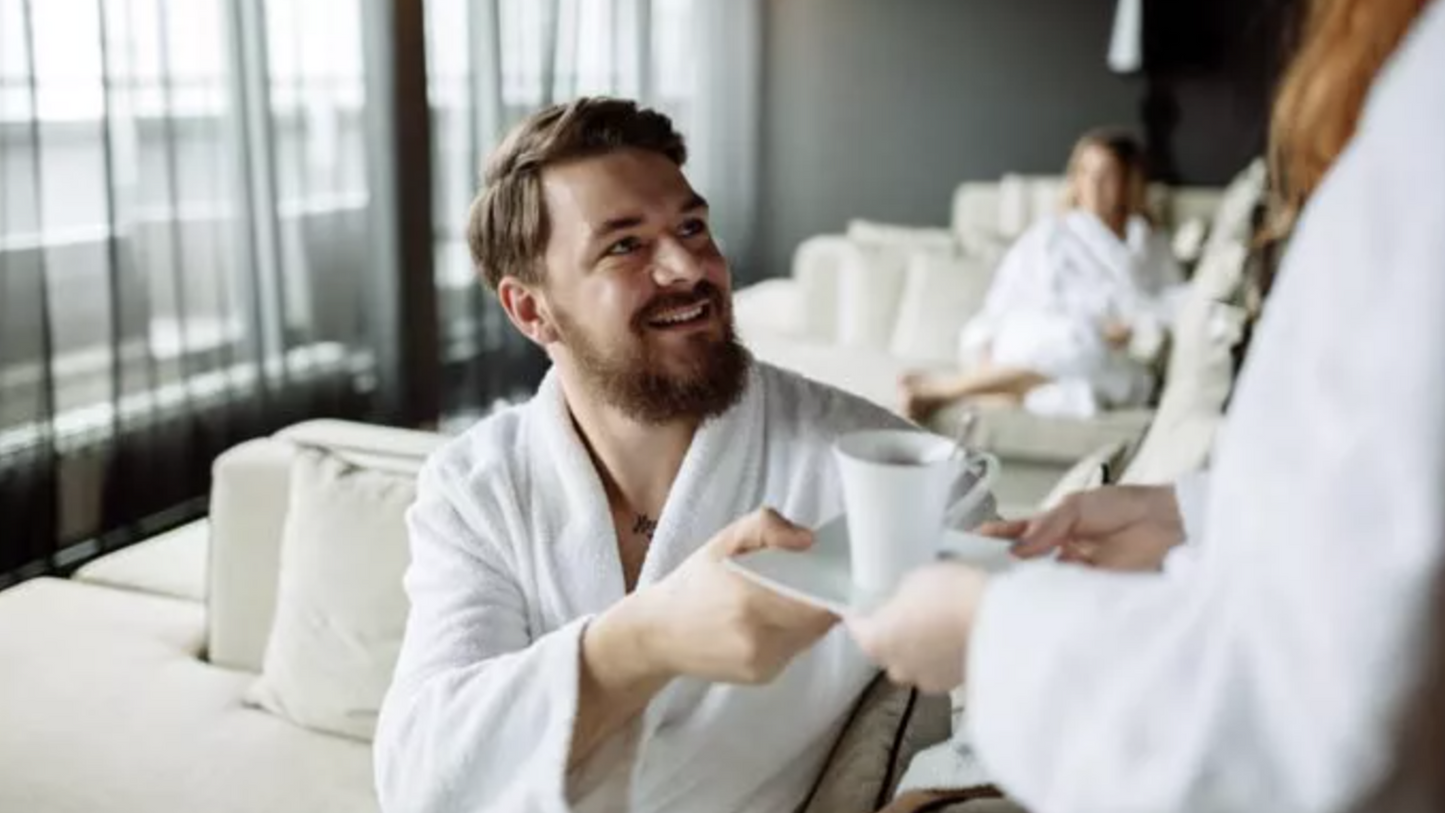 How To Have Five-Star Customer Service In Your Spa
As the spa industry continues to grow and evolve, so does the art of customer service. If you want your spa to have the best customer service, look to high-end resorts + spas.
If you want your spa to have the best customer service, look to high-end, resort spa customer service. These are the spas secret shoppers visit for Forbes and AAA to rank; writers for travel magazines visit for a highlight piece; and people on the vacation of a lifetime visit to enjoy a day of relaxation and rejuvenation. All of these people are looking for service that stands out among the competition. 

There are some specific action items that count in spa customer service, as well as a general attitude and energy that staff must convey in order to impress the destination spa guest.
Graceful Greetings 

Guests should be greeted and welcomed upon arrival to the spa, and phones should be answered within three rings. Being formal at reception by using guests' last names until given permission to address them by their first names is also appreciated and noticed. Front desk staff should be excited on guests' behalf for their spa day, and show enthusiasm through tone of voice, asking if it's a special occasion, and making appropriate notes in appointments to share information with service providers.
Language Matters -
Staff must be well-spoken, avoiding use of slang and sentence fragments. Their verbiage should be professional yet warm. Asking questions such as, "What type of service can I schedule for you?" versus "What do you want to get done?" makes a difference between four stars and five stars. Phrases like "absolutely" and "my pleasure" should replace common phrases like "sure" and "yes." Elevate the language of service by scripting common reception interactions and use them during training. Use of these scripts is recommended until staff is proficient. Appointment confirmations should always be offered, and closing language upon booking or checking in should include a confirmation of services and offer of additional services. 
Customer Navigation -
Once a guest has checked into the spa, the next level of customer service is in the locker room or wet-room area. A tour of the facility is always offered to new clients, with a brief orientation on how everything works—steam, sauna, shower, lounge area, vanity—and where to go when it's time for their services. Robes, shoes and towels are expected to be clean and free of odors and stains. The amenities must be impeccably clean, with attendants constantly circling the area to ensure all needs are met. Spa attendants have an opportunity to make a positive impact on guests' experiences with simple gestures of kindness like refreshing a cup of tea without being prompted, bringing dry towels as needed, and helping guests understand how to use the amenities. Their interactions should be quiet, respectful and unobtrusive.
A five-star spa attendant knows how to anticipate guests' needs and be willing to have pleasant and positive conversations if guests want to engage. Staff should be sure to keep a watchful eye on traffic flow and supplies.
Stellar Services -
Massage therapists and estheticians play a critical role in customer service. If a spa has an amazing staff, guests will love a spa even without all the bells and whistles. The art of spa customer service during massage or skin care involves more than being professional and well-spoken. There are standards that must be upheld—proper draping, product knowledge, timing, pricing quotes if upgrading, checking in about comfort and preferences, and maintaining a serene presence. A technician must be able to read his guest, know when to be quiet and let her relax, or when to engage. He must ask a few questions that help form a relationship without being invasive. Even if guests are once-in-a-lifetime clients, it is the technician's duty to find common ground and connect with them, coming from a place of service and helpfulness. Conducting a consultation before beginning a session, and confirming about pressure at least twice during the session, are important steps to include. Some people prefer press-and-hold pressure, some like broad palm strokes, others want trigger points worked out—it is up to the therapist to determine what each guest likes best. All five-star employees are passionate about their craft. A skilled technician who consistently keeps learning and loves to share current information or techniques with guests is an invaluable asset to any establishment. Guests are spa savvy and can tell when their technician is fully present or has checked out.
Classy Extras -
Other high-end spa service standards include having a specific place for jewelry and phones, adjustable tables with heat, and music options for the guest. The rooms need to be spacious, quiet and beautifully decorated, and contain everything the therapist might need during a session.
A warm neck roll, essential oils, warm stones, and other supplies should be stocked ahead of the session. A nice touch is to know the rest of the guest's schedule and guide her to her next treatment or back to the lounge. Using her name, thanking her for coming in, and inviting her back are all necessary.
Checkout for Return -
Upon checkout, satisfaction should be confirmed, and if there is any negative feedback, address it immediately. Offering to book an additional appointment and another thank you by name is essential. Gratuity should never be solicited, but if a guest would like to leave one, it should be a simple and safe process. A clear gratuity-handling policy should be in place among all staff members so as to avoid any confusion. Follow-up thank you cards are always a nice touch.    
Impress Your Guests -
Trends in massage and skin care continue to change, but in the end guests need to feel cared for, special, and important. Sincerity and attitude conveys this. Not only do guests want a technically great facial or massage, they want to feel honored and respected, validated and appreciated in order to see value in their spa experience. The art of customer service is an important skill to master for any team that wants to be successful in this industry, and most of it comes from the heart.
- ABOUT THE AUTHOR -
Julie Bevel, B.C.T.M.B., is an award-winning spa owner and formerly the lead massage therapist for AAA 5 Diamond Spa Bellagio in Las Vegas, Nevada, where she helped to uphold the highest standards in massage for her team of 70 therapists for nine years. She owns two-time Small Business of the Year winner Fox River Spa & Salon.